2023 Hyundai Ioniq 6: new illustration…
Last Updated: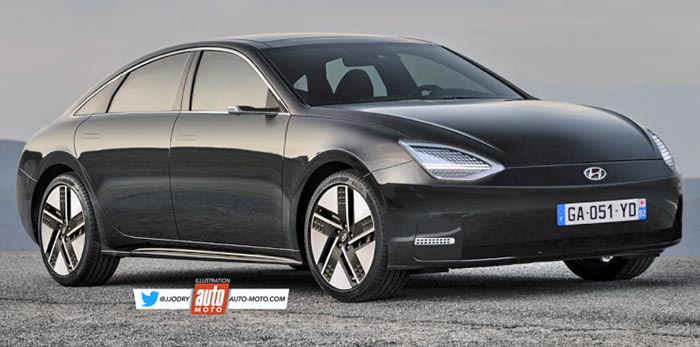 Today we are getting a new illustration of the Ioniq 6. Another guess at what the next electric sedan from Hyundai could look like. While it's OK, it doesn't look nearly as good as the one I posted earlier (HERE).
Plus, I have never seen any chrome trim on any of the prototypes. Even though they have all been camouflaged, it seems we would have seen some by now.
It will be interesting to see how well this will do. The Ioniq 5 and Kia EV6 have been on sale for a while around the world. And they seem to be selling pretty well. And both models have had fantastic reviews so far. The Ioniq 6 will be the first real sedan competition to the Tesla Model 3. Soon followed by a new EV sedan from VW.
Also interesting to see if there is really a market for electric sedans. Or if the Model 3 is just some kind of a fluke. Explained by people buying just anything with a Tesla badge. Even a sedan…