2024 Cadillac compact EV: new illustration…
Last Updated: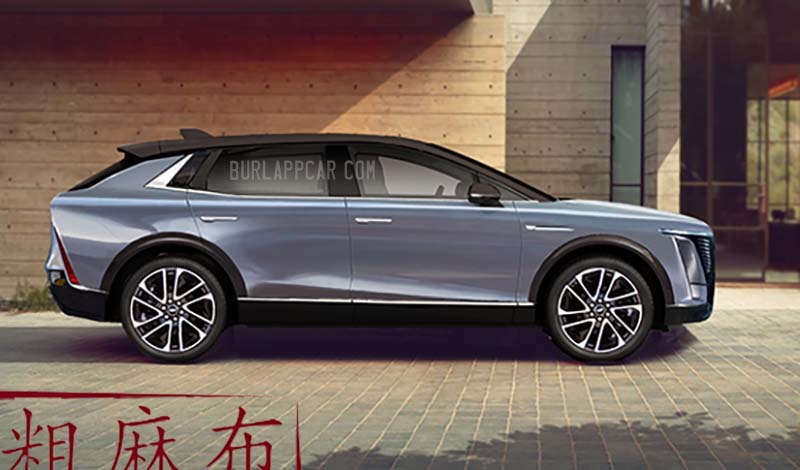 We already know a new Cadillac EV is coming since prototypes were caught a while ago.
This new illustration is trying to match (more or less) the spy shots and give us an idea of what the new EV will look like.
Being smaller than the Lyriq it will probably share quite a bit with the new Chevrolet Equinox EV. You can already see in the spy photos similarities between the windshield and roof line. Otherwise, it will of course be more luxurious and expensive. But still, bellow the $60 000 Lyriq. Which means competing with cars like the Audi Q4 e-Tron. Or even the Tesla Model Y. Since it will probably be about the same size and as roomy. (The Lyriq is actually 10 inches longer than the Model Y).
GM has been pretty aggressive with pricing lately, and the new smaller Cadillac could end up starting at under $50 000 before the incentive.
As for a name, who knows? GM has trademakred "Lumistiq", "Ascendiq" and "Vistiq". They all sound pretty stupid IMO. I guess "Vistiq" somehow makes the most sense to me. Maybe because it's shorter. You know, for a smaller model. I've also heard about "Optiq". Which isn't that bad…