Toyota Grand Highlander: teaser…
Last Updated: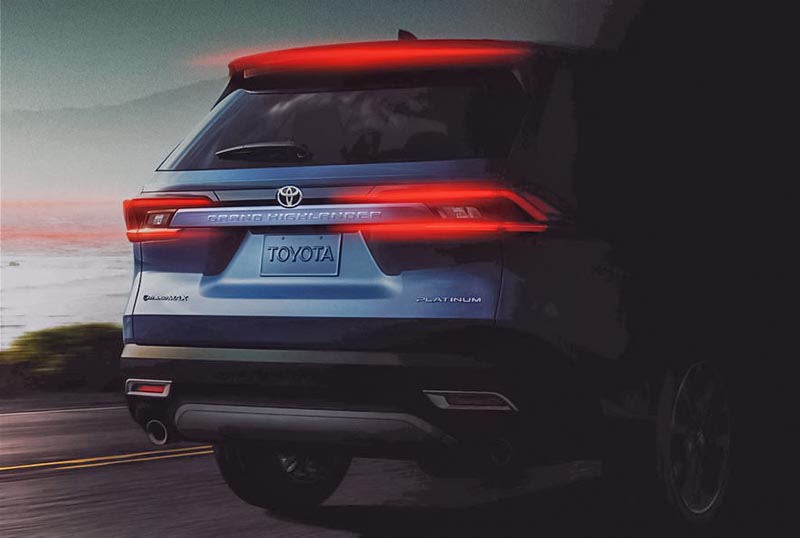 There have been rumors of a larger SUV from Toyota for years. Today we are getting a teaser and a bit of info.
As you can see, it will be called the Grand Highlander. Which is kind of a lazy name in my opinion. Since, at least from the teaser, it doesn't look like a Highlander at all. (But I guess the Grand Cherokee never looked like a Cherokee either…). This larger SUV will compete with all other 3-row SUVs that are actually larger than the Highlander. Like the Chevrolet Traverse, Buick Enclave, and Jeep Grand Cherokee L. Although the Kia Telluride and Hyundai Palisade are about the same size as the current Highlander.
The teaser shows a Hybrid Max badge. That powertrain produces 340HP and is rated at 29/32 MPG in the new Toyota Crown. The current Highlander Hybrid is rated at 36/35MPG with 264HP. Which will probably be the base powertrain for the new Grand Highlander.
All larger SUVs from other manufacturers like the new Honda Pilot, and Nissan Pathfinder have kept their super smooth V6 engines. With a 29/35 MPG rating in a lower and more aerodynamic car like the Crown, the Hybrid Max powertrain could end up averaging much less in the larger, heavier, and taller SUV. While never being as smooth and quiet as the competition.
All questions will be answered on February 8th when the Grand Highlander will be unveiled at the Chicago Auto Show.