Mazda MX-30 dead.
Last Updated: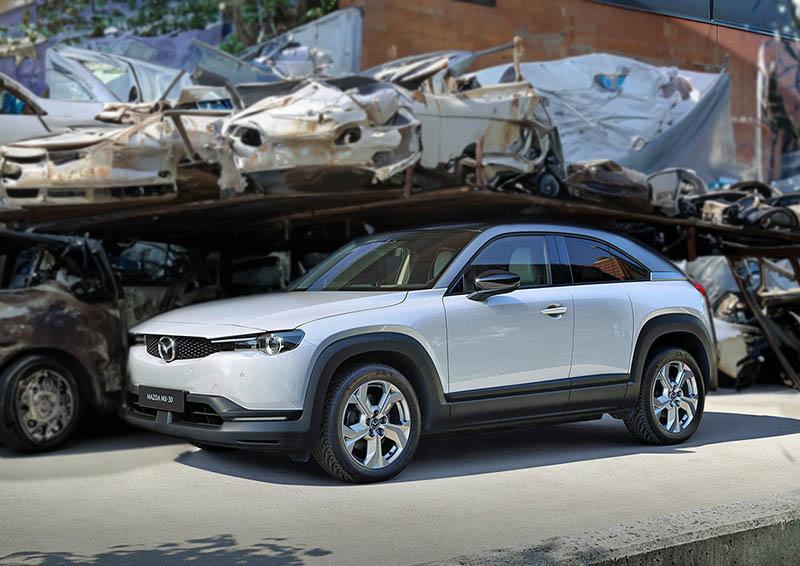 The Mazda MX-30 EV was a walking dead the day it came out. A terrible 100 miles range had signed its death certificate at birth.
It was pretty amazing to see Mazda coming up with such a lame product in 2021 (2020 in other markets). Mazda has promised us a PHEV model powered by a small rotary engine for 2 years now and actually came out a few months ago in other markets. Since Mazda had been talking about it since the MX-30 first came out it seemed logical for it to come over here. For a while, they even had it on their US website as a "future model". Not anymore.
Sales ended up worse than anyone could imagine with only 66 units sold in 2023 so far. (only 16 in June!)
I actually kind of like the design of the MX-30 and I think the interior is quite nice. But all the cork trim couldn't save a subpar product with the worse EV range on the market. At a bit over $34 000 it didn't seem that expensive. Although again: 100 miles! How could they even think anyone would actually buy this?
They are now saying they will be concentrating on more popular ways to electrify their products, like the CX-90 and upcoming CX-70 PHEVs. As well as an upcoming CX-50 Hybrid. Another product they've been promising us since January 2022…
Good luck…