2024 Lexus TX: new illustration…
Last Updated: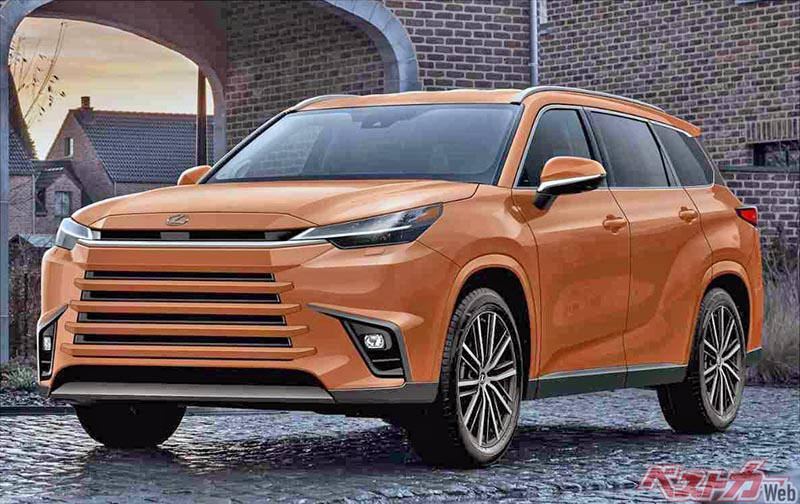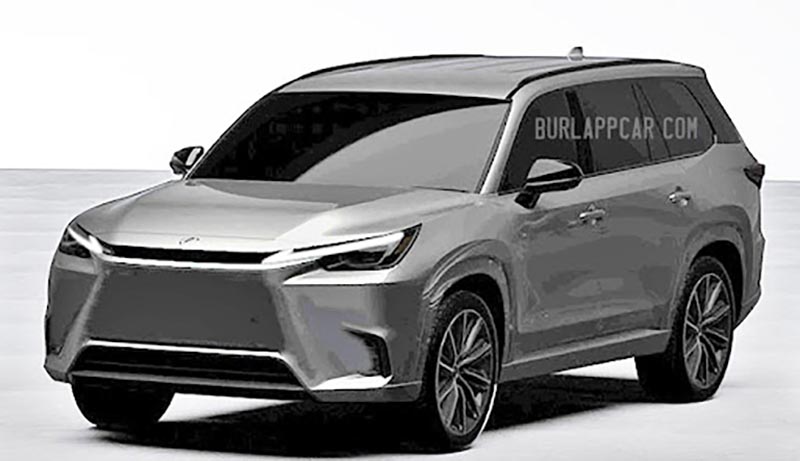 Almost exactly a year ago, we got a small taste of a few upcoming models from Lexus. Now we're seeing a new illustration based on one of these photos. Showing what the upcoming new Lexus TX could look like.
And since it's close to the Lexus photo, it's probably pretty accurate too. Except for the "highlander-type" swoop around the rear wheel. It shows a very non-descript SUV. Something not that modern. Apparently, US dealers wanted a true 3-row crossover and not a stretched RX. (Like it was in the previous generation). The result is a massive amount of blah. The "anything from anyone" type of design. A stretched version of the new RX would have actually looked a bit better than this.
Of course. this will compete with the usual suspects. The Acura MDX and Infiniti QX60. But also with the Genesis GV80 and the upcoming Mazda CX-90. I guess this will also be powered by Toyota's 2.4 Liter Turbo since the Highlander just ditched the V6. That turbo has been getting pretty bad reviews. Especially when compared to the V6. For being much rougher with almost no gain in MPG (Although it does pollute quite less)
Many others are still using super smooth large V6s. The Genesis seems to be the only one using another 4-cylinder turbo as the base engine. It seems most people expect something smooth and quiet in their luxury SUV. Who would have thought…