2024 Kia EV9.
Last Updated: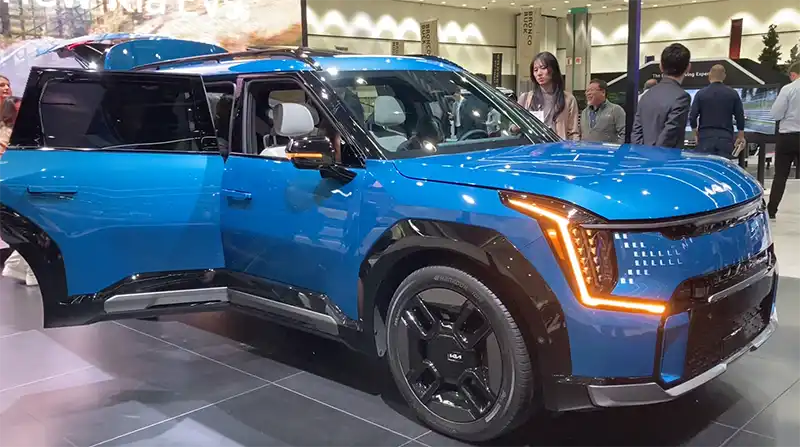 It's always nice to see a concept car come to life, which is the case with the 2024 Kia EV9. I remember seeing the concept version back in 2021 at the Los Angeles Auto Show, and now get to see the production model, inside and out.
While I admire Kia for keeping most of the concept's crazy design, I still can't bring myself to like it. I still think it is a heavy-handed, very busy, and clumsy design that still looks like an oversized Tonka toy to me.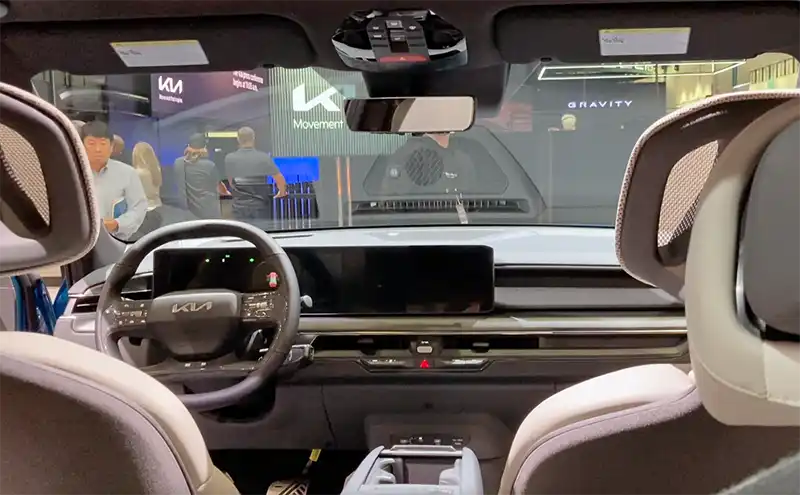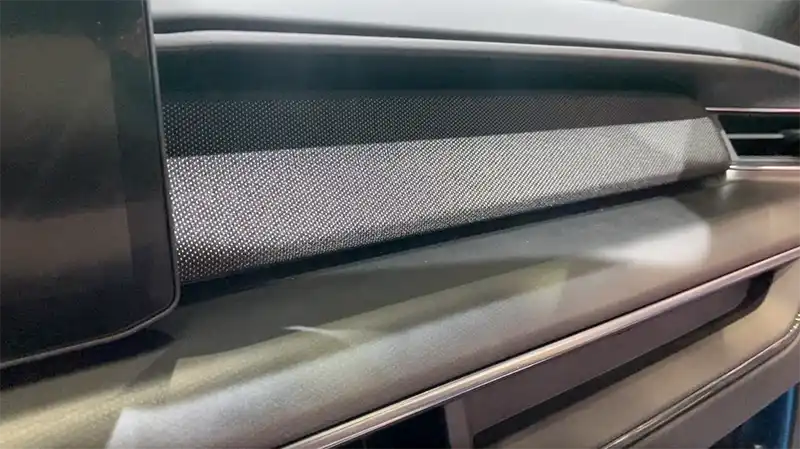 The Kia EV9 interior is equally original although less disturbing than the exterior. The cloth trim on the dash is a very nice touch and I wish Kia had used it for the seats as well instead of the leather everyone else is using on everything except the most basic models these days.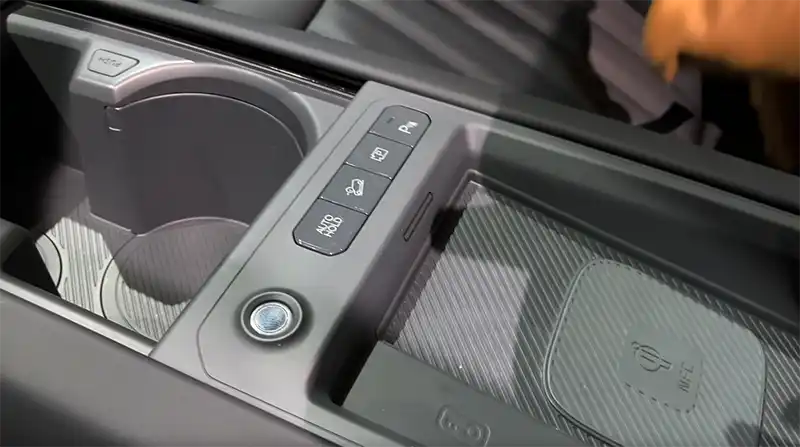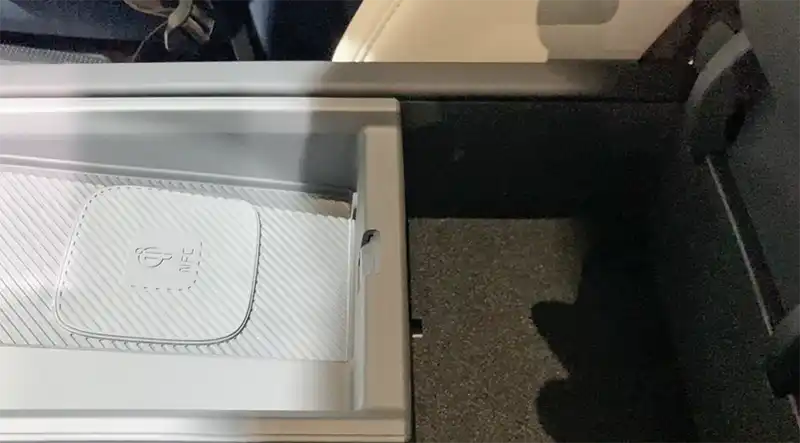 A baffling element of the Kia EV9's interior is the center console and its (almost) total lack of storage space. Sure, you can lift the armrest up, but the space left behind the phone charger is just about an inch and a half deep and you can't really put anything in there.
I just wonder why in a very large EV, there is basically zero storage space in the large center console. Interior storage is badly needed when you carry up to 6 people on board.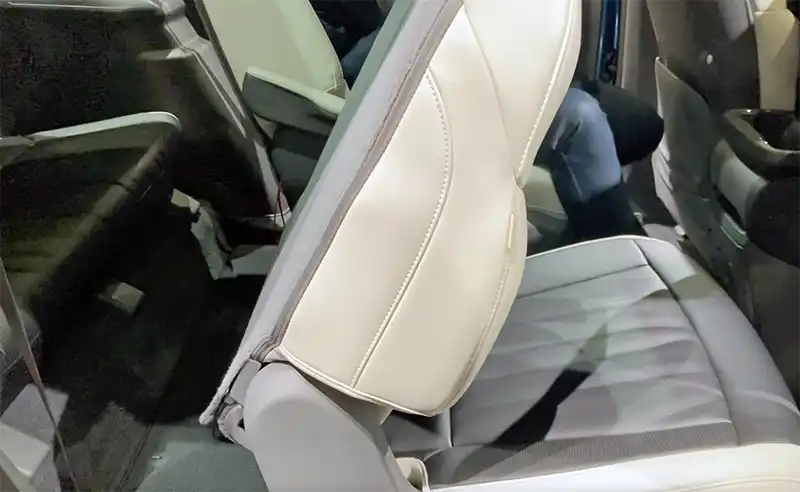 The Kia EV9 is big. At over 197 inches long it's even longer than Kia's own Telluride. And yet, the back 3rd-row seat is just OK. Once you're sitting, but the worst part is getting there. The electric 2nd-row seat moves very, very, very slowly. And the space it provides to get in there is quite small. Most adults will have a very hard time getting into these way-back seats.
No center console storage and a very hard-to-access 3rd row are big mistakes for a large family SUV. The Kia EV9 seems to me it's not completely ready for prime time yet. Most buyers will not see any advantages over the much cheaper Kia Telluride. At a starting price of $ 55,000, the EV9 "Light" is about $ 20,000 more expensive than the base Kia Telluride. And still more expensive than the Telluride's most expensive loaded version, the "SX-Prestige X-Pro). It also has a rather short EV range of just 220 miles.
The better-equipped EV9 Wind with a larger battery is almost $ 10,000 more than the base model at $ 64,000! At $ 74,000, the top-of-the-line GT-Line AWD is dangerously close to a Rivian R1S. And even the upcoming fantastic Lucid Gravity.
I don't predict a huge success for the Kia EV9. It doesn't seem Kia was able to take advantage of a space-efficient EV platform, and it is quite overpriced. Hyundai is coming up with the Ioniq 7 soon, which will be closely related to the EV9. Let's hope it is priced a bit better. But, being based on the same platform, I'm not sure the 3rd-row seat and console storage problem could be fixed in the Hyundai version. But who knows…