2024 Chevrolet Equinox EV: new photo…
Last Updated: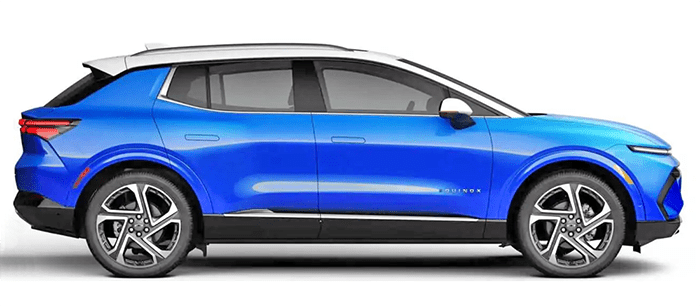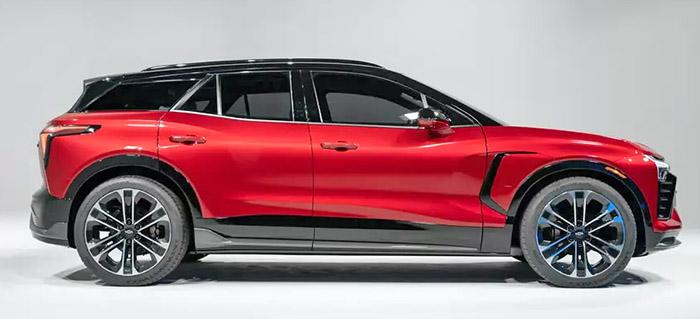 The design seems much more mainstream than the Blazer. Although based on the same platform. If they can deliver on the $30 000 base price, this will just be a little more expensive than the Bolt EUV.
With faster charging and probably a longer range available.
The interior sketch they released a few months ago shows a lot of similarities with the Blazer EV.
Screens, steering wheels, and some of the AC vents are all the same. Even most of the door panels. It seems the Equinox won't really be a penalty box next to the Blazer. Just a smaller alternative.
With a shorter hood, it might be almost as roomy as well.
(Although the interior does look narrower.)
While seemingly not really offering more. (Unless the Blazer is that much larger?)
A $30 000 to around $45 000 smaller model like the Equinox will have much less competition.
And could probably be good enough for most people. This is a huge opportunity for GM to clean up. I haven't heard of any other EV in that price range coming to the US within the next year.
And by the way, the Blazer does give us a little bit of a preview of its upcoming Honda cousin, the less adventurous-looking Prologue.
On another note, where are the new EVs from Ford???
The Mach-E was introduced back in November 2019. Nothing since.
Sure, the electric F-150 is a big deal, but not everyone wants a huge pick-up truck.
They showed a Lincoln EV concept. But nothing else. Not a spy shot, nothing…