2025 Toyota bZ5X
Last Updated: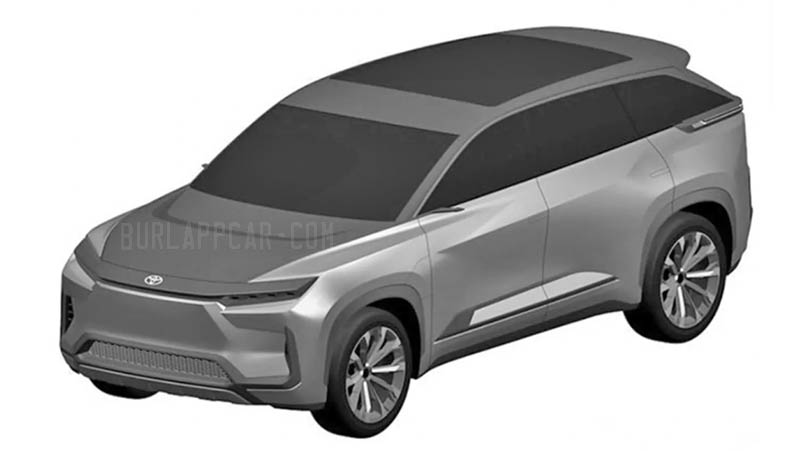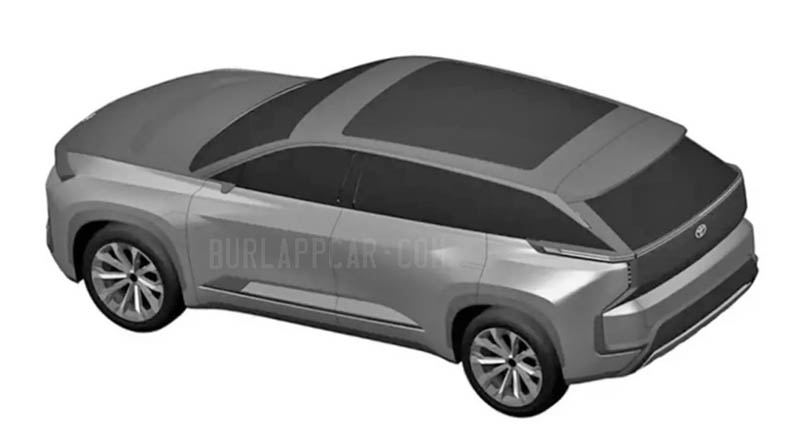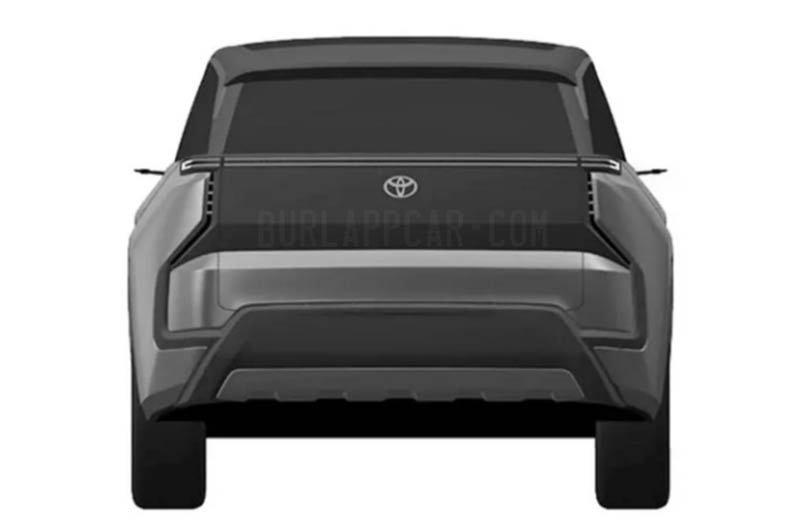 These are patent designs for Toyota's next EV based on the e-TNGA platform. So far it's only referred to as "bZ LArge SUV", but "bZ5X" does make sense for something larger than the bZ4X, doesn't it…
This is probably the same model we just heard about last week as Toyota's first US-made EV. Toyota announced its 1st US assembled EV will be in Kentucky where the Georgetown factory will be getting a $2.1 billion investment.
The new model will come in 2025 and will be a large 3 rows electric SUV. That same plant is scheduled to produce another EV and 4 more Hybrid models. The new large SUV has apparently been developed with Subaru, which could mean a new large Subaru EV is coming as well. Toyota is planning to offer FWD and AWD versions, just like with the bZ4X, and Subaru will again offer an AWD version only.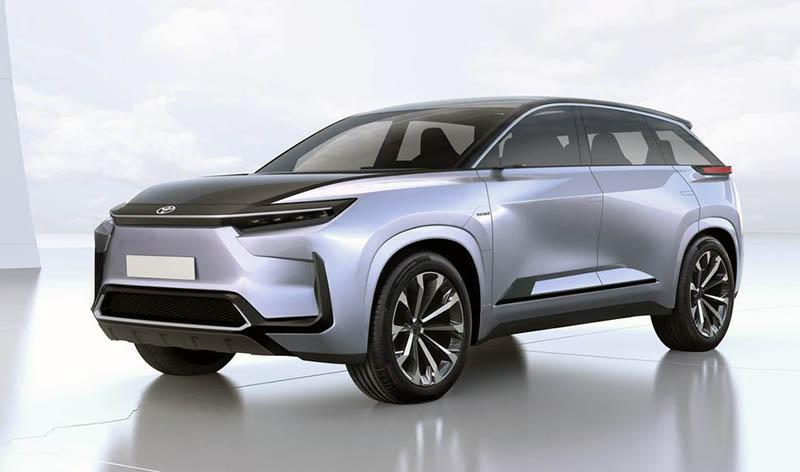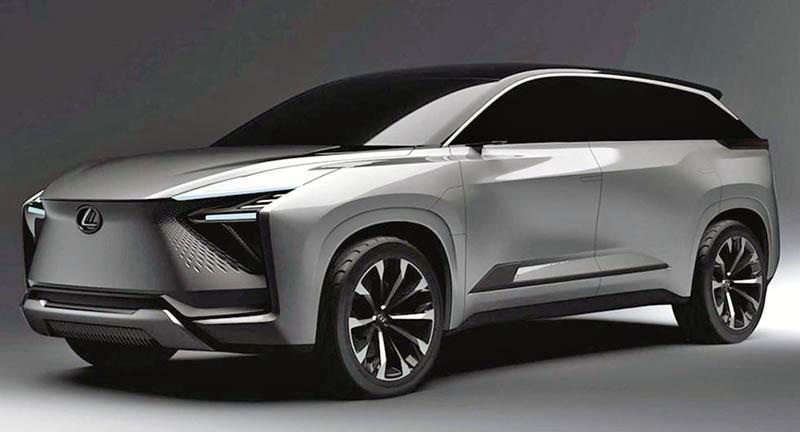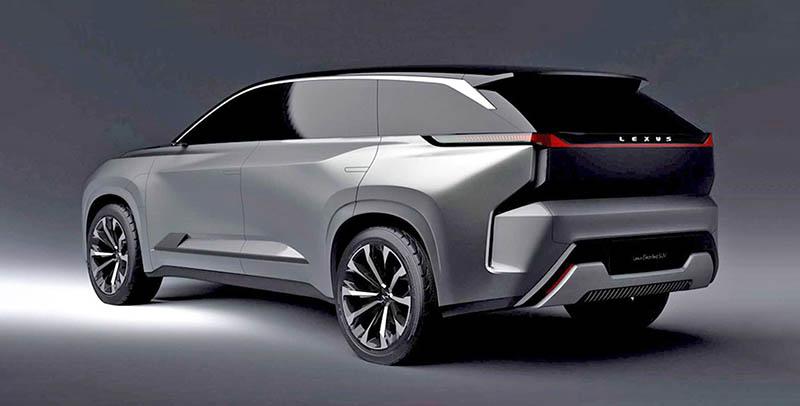 Yes, the patent pictures above look familiar, since they are basically showing the exact same design we first saw at that huge multiple-concept presentation back in December 2021. This means what we saw then was a preview of the bZ5X 3 years ahead of its official presentation. As you can see above, that day included many Lexus concepts and future models, one of them was the Lexus version of the upcoming large Toyota SUV. Which surprisingly looks very much like the Toyota. Something Lexus has so far been avoiding.
The big Toyota EV will probably end up going on sale about a year after the Kia EV9 which will be one of its main competitors, with the upcoming Hyundai Ioniq 7. It seems the 3 rows EV market will be heating up in the next year or so, with a new entry from Ford as well. The Ford will have the huge advantage of using the same plug as Teslas and will be able to use the Tesla charging network without any adapter. Something, I think, all EV manufacturers need to do.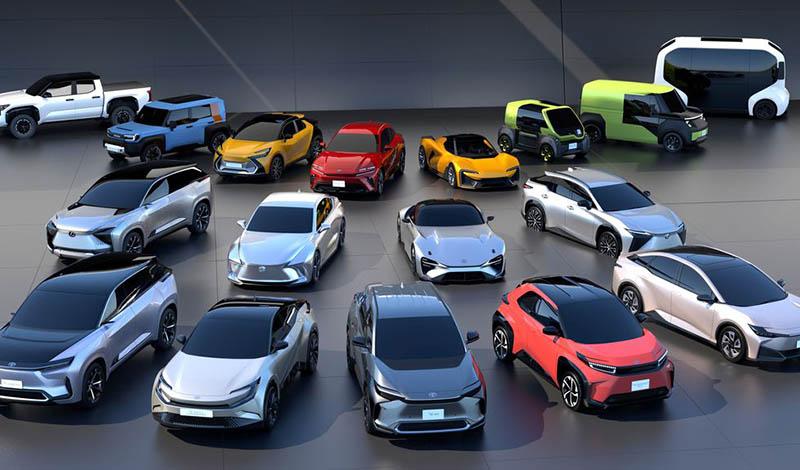 Here is one of the photos released by Toyota back in December 2021. Showing the large Toyota and Lexus EV SUVs, as well as the bZ4X, and bz3 sedan for the Chinese market and the EV version of the new Tacoma. And many more!