2023 Acura Integra Vs.2022 Honda Civic interior design : better pix…
Last Updated: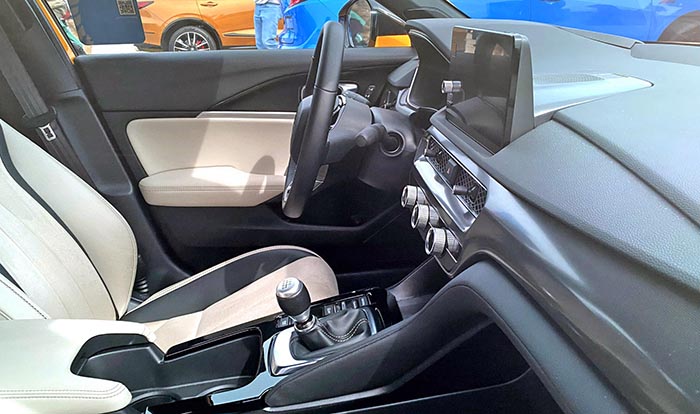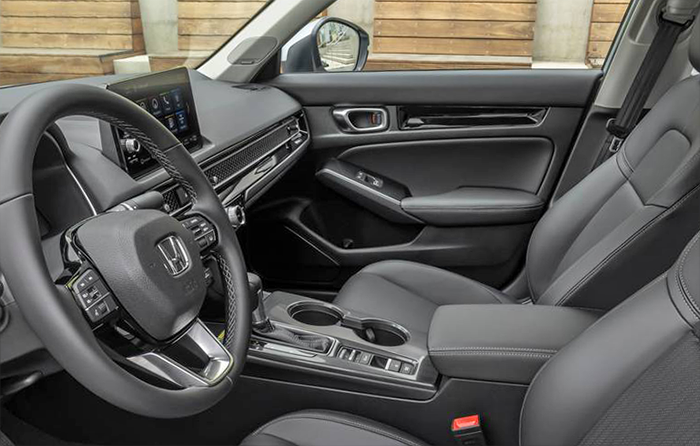 The similarities (and differences) between the upcoming 2023 Acura Integra and the 2022 Honda Civic are even more obvious in these better photos of the future model.
You can tell where they tried to make the interior a bit more "Acura-like". At least on this A-Spec model, the seats look different from the Honda. And they do look more like what you'd find in an Acura.
The center console is basically the same as in the Civic 6 speed (the automatic has a different center armrest). Except for the piano black finish.
Only the top of the door panels has been redesigned for the Acura. Although still using the exact same door handles.
The dashboard is new, although using the exact same screen and AC control panel. And the steering wheel is exactly the same in both cars. Except for the contrasting stitching in the A-Spec model.
So speakers housings in the A-pillar are also exactly the same.
Will these changes be enough to push buyers to spend a few thousand more for the Acura? As far as we've heard so far, they will both use the 1.5 Liter Turbo. It looks like the 2.0 Liter Turbo will not be available. And the same 6-speed manual transmission. A big improvement for Acura would be to ditch the CVT. But if they couldn't find the cash to redesign the steering wheel and AC controls, I seriously doubt they would spend the money on a new automatic…
Although, who knows? Maybe that's where all the budget went. Under the hood.
As I mentioned in a previous post, this is very unlike previous Integra/RSX models where everything you could see, inside and out, was different.