1979 Lincoln Mark V: affordable time machine…
Last Updated: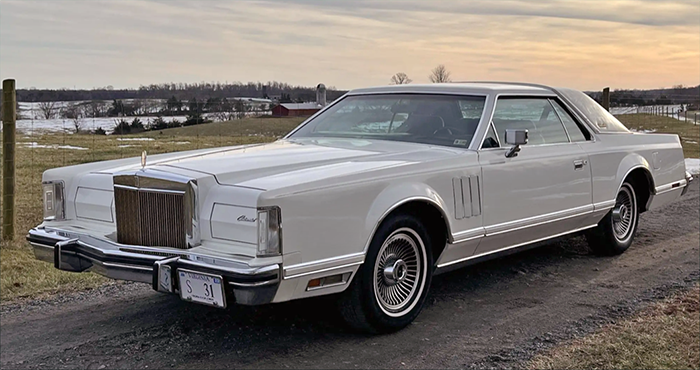 This top-of-the-line "Collector's Series" of the Lincoln Mark V just sold for $18 000.
From the photos, it looks in great shape. With only 28 000 miles showing (although it could be 128 000). The whole thing looks to be in great shape.
The best part of that model is the crazy velours interior. And the much better looking real wood trim instead of the standard cheapo "wood looking" plastic.  A center console and leather dash also help.
This would be a great car to drive around. A cheezy/classy-vintage dinosaur. A giant 2 door sedan longer than today's Suburban. Sure, there is still the issue of a 10MPG car in a $4 a gallon world. But that's the price you'd have to pay to look like a bad guy from a 1970's TV show.
More info and tons of photos at Bring A Trailer.